FPC Bench is a java benchmark to test and compare the performance of a phone with others phones. Differently from other benchmarks, FPC Bench results are not influenced from the screen resolution; this is a good way to get more reliable results.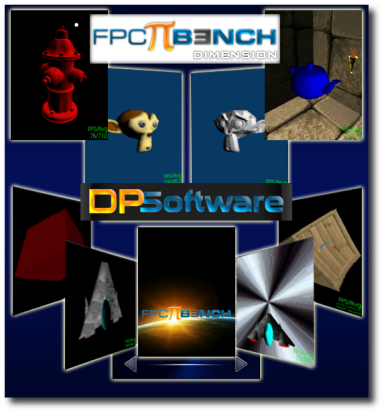 FPC Bench 3.1 Changelog.
Many new features and bug fixes:
Added a test to check for maximum memory capacity:
FPC Bench is now able to output the maximum amount of allocatable memory by JVM.


FPC Bench is now able to detect NEW important APIs:
JSR 271: Mobile Information Device Profile 3 (MIDP3).
JSR 272: Mobile Broadcast Service API for Handheld Terminals.
JSR 300: DRM API.


Capuchin API:
FPC Bench is now able to check for Capuchin API support.


FPC Bench 3.1 now runs on phones without 3D capabilities (JSR184).
If your phone does not support JSR184 please download the appropriate JAR file.


New look:
Splashscreen now supports widescreen resolution, new icon added.

Widescreen improvements:
Improved aspect ratio in landscape mode when running on widescreen screens.


Netmeter fix:
Fixed a bug in netmeter test that prevents some phones to scroll the form after the test is finished.